Satya Nadella's 'advice' to companies on bringing employees back to offices – Times of India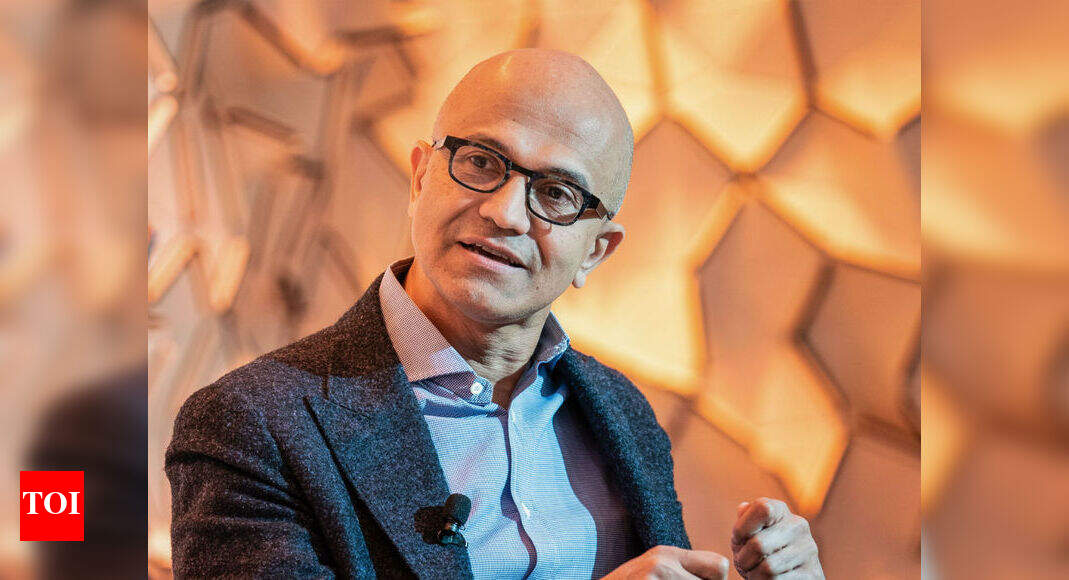 September 10, 2021
0 Comments
The pandemic situation in the US has once again reared its ugly head throwing plans in disarray. Most tech giants had plans to get employees back in office in September or October but the rise in number of cases has put a dampener on it. On the day Microsoft announced that it is indefinitely postponing calling employees back to the US offices, CEO Satya Nadella shed light on what he thinks companies should or shouldn't do.
In an interview with CNBC, the Indian-origin CEO said that companies will be "short-sighted" if they force employees back to office. Nadella further said that companies should use data extensively to figure out how to go about it ."I'm looking forward to the entire world overcoming this challenge, because until we do so any particular company, region thinking they've found the answer, I think will just be shortsighted," he told CNBC.
In a Work Trend Index, Microsoft explained how it relying on data to formulate its hybrid model to get employees back to offices. "Our new data shows there is no one-size-fits-all approach to hybrid work, as employee expectations continue to change. The only way for organisations to solve for this complexity is to embrace flexibility across their entire operating model, including the ways people work, the places they inhabit, and how they approach business process," said Nadella.
Nadella also took to LinkedIn to explain what he thinks is a hybrid work paradox. "Hybrid work represents the biggest shift to how we work in our generation. And it will require a new operating model, spanning people, places, and processes," wrote the Microsoft CEO.
The Microsoft CEO also had a few words of advice for managers. "Managers now need to think about the wellness of the people they work with as a first-class priority, and then do everything they can to think about productivity in a broad sense instead of just as short-term output," he said in the LinkedIn post.