Google Meet video calls is getting new look: Here's all that is changing – Times of India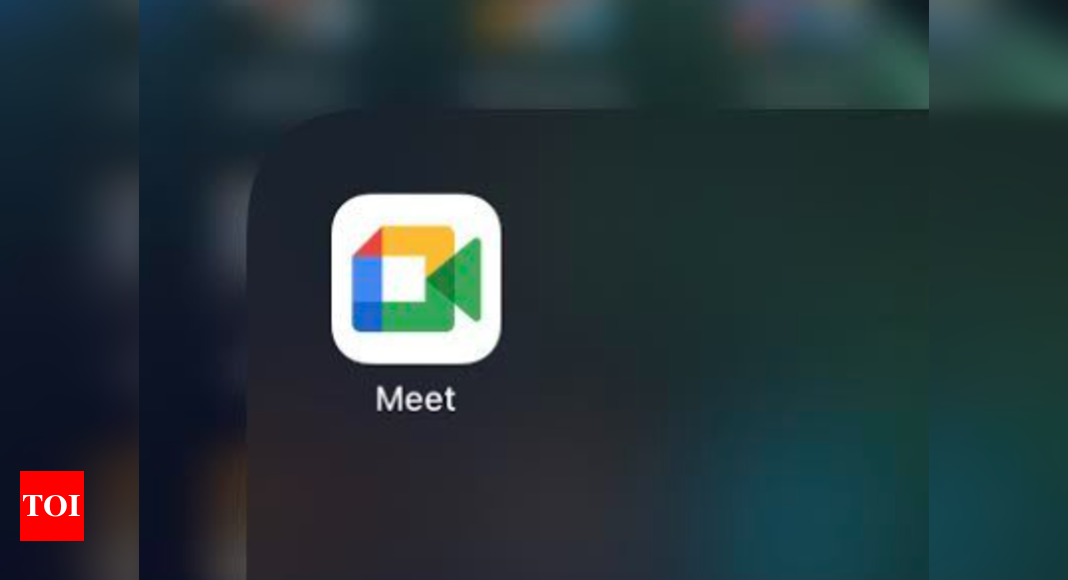 Google is introducing a major change to the interface of Google Meet video calls. The new UI is aimed at making settings and features more accessible. There's a new bottom bar that will always be visible during any call. This will let you access all options easily without having to search for them inside the Settings.
Here's what you get with the new control bar on Google Meet:
It will show the meeting code at the bottom left corner.
When the screen is maximised, a clock appears at the bottom left.
Microphone, camera, captions, hand raise, presentation controls, more options and hang up button are now placed in the middle.
The leave meeting button is on the far right, away from the camera and mic buttons, to ensure that you don't disconnect a call accidentally.
On the bottom right of the Google Meet screen, you can find meeting details like joining info, the people panel, the chat panel and the activities panel for breakout rooms, polls, Q&A and more.
Google Meet will also allow you to simultaneously see other participants and what you present on screen. You can unpin your presentation to view it as a tile so that you can see additional participants and can also mute any audio in your presentation. There's also the option to remove a presentation from a meeting when someone joins only to present.
Google is also changing the way you appear on Google Meet
If you are in a one-to-one meeting then your self-view automatically shows as a floating picture next to the other participant. "If someone else joins or a presentation is added, your self-view is automatically added to the grid. In both cases, you can switch between the floating picture and the grid. Your choice is saved for future meetings," explained Google in its official blog post.
There's a picture-in-picture mode in which you can drag the corners of your self-view to change its size or drag your self-view to any of the four corners of your meeting window.
"In some cases, your self-view could appear with grey bars at the top and bottom to show you everything that your camera sees. Other participants might see a cropped version of your video feed," Google added.