Assassin's Creed Valhalla: Assassin's Creed Valhalla gets 'Wrath of the Druids' DLC – Times of India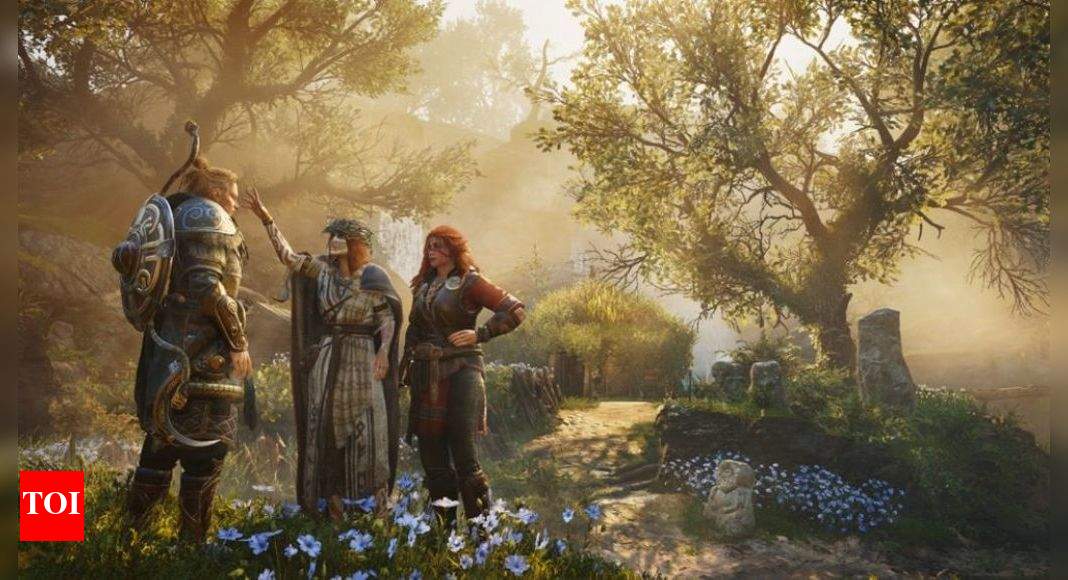 Action-adventure game Assassin's Creed Valhalla is getting a DLC called Wrath of the Druids. Ubisoft announced the rollout timelines for the game across different geographical zones in a tweet. The DLC is a paid one, and can be obtained by buying the Season Pass for Assassin's Creed Valhalla.
📢 Worldwide release times for the Wrath of the Druids expansion (for real this time!) 📢Thank you for your patienc… https://t.co/2Elps35sp6

— Assassin's Creed (@assassinscreed) 1620838866000
In Wrath of the Druids, you, as Eivor, go to Ireland. You have received a letter from the King of Dublin and that makes you journey to the pace. Upon purchasing the Season Pass, you will also get the Siege of Paris expansion pack and The Legend of Beowulf quest, apart from Wrath of the Druids expansion. On PC, you can get the Season Pass for Rs 1,999 on the Epic Games Store. It costs Rs 3,324 on Xbox Series X/S and Xbox One, and Rs 3,330 on PS 5 and PS4.
Oh, and what to expect from this journey to Ireland? "Journey to Ireland and unravel the mysteries of an ancient and mysterious druidic cult, tracking and discovering their members. Dive into Gaelic myths and folklore, fighting your way through haunted forests and dazzling landscapes while gaining influence among Gaelic kings.", says Ubisoft regarding the DLC.
The DLC includes a campaign called "Trials of the Morrigan". There will be new weapons, armour and clothes which you can collect as Eivor. Ubisoft gave a short recap of the history of 9th century Ireland in a blogpost and the DLC will feature some of the main characters from actual history. As per the blogpost, there were several kingdoms ruling parts of 9th century Ireland that were frequently at war with one another. The Kingship of Tara or the High Kingship of Ireland saw constant battles between the northerners and southerners.