Zoom's new feature makes video calls more 'realistic' – Times of India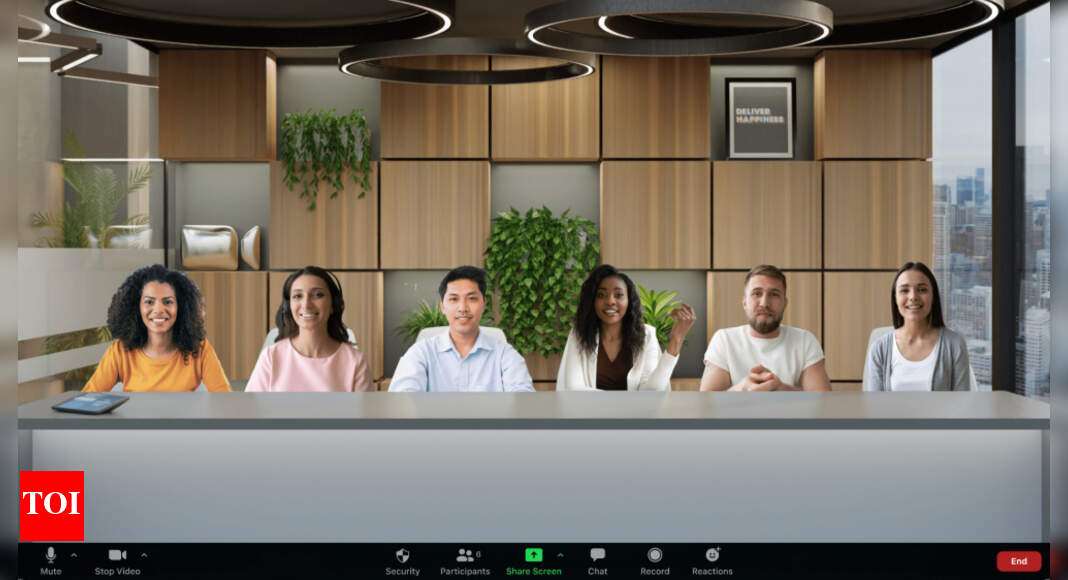 April 26, 2021
0 Comments
Video conferencing platform Zoom has announced a bunch of new features that are coming across Zoom Meetings, Zoom Phone, and Zoom Video Webinars.
Zoom is set to roll out a feature called 'Immersive View' that will enable the host to set a custom background theme — like a classroom or courtroom — for their meetings. These layouts will show participant videos within a scene that everyone shares.
Zoom's Immersive View can accommodate a maximum of up to 25 participants in a scene. In case there are more than 25 participants, they will be displayed in a thumbnail strip on the top of the scene.
Both Meeting and webinar hosts can select Zoom's Immersive View the same way they would select the Speaker or Gallery View. This view will also allow the hosts to automatically or manually place participants and even move them around that scene or resize their image.
The support for Immersive View has been rolled out for Windows and macOS desktop users — free and single Pro accounts — using Zoom 5.6.3 or higher.
Interestingly, if some participants are on older versions of Zoom, then they will continue to see other meeting participants in either Gallery View or Speaker View. However, others in the meeting will still view these unsupported participants in the Immersive View scene with their original backgrounds.
If you are a Zoom user then this is what you need to do to enable the Immersive view:
1. Sign in to the Zoom web portal
2. In the navigation menu, click on Settings
3. Click on 'In Meeting (Advanced)'
4. Look for Immersive View and enable it.