Over 90% iPhone users are now on latest iOS version: Report – Times of India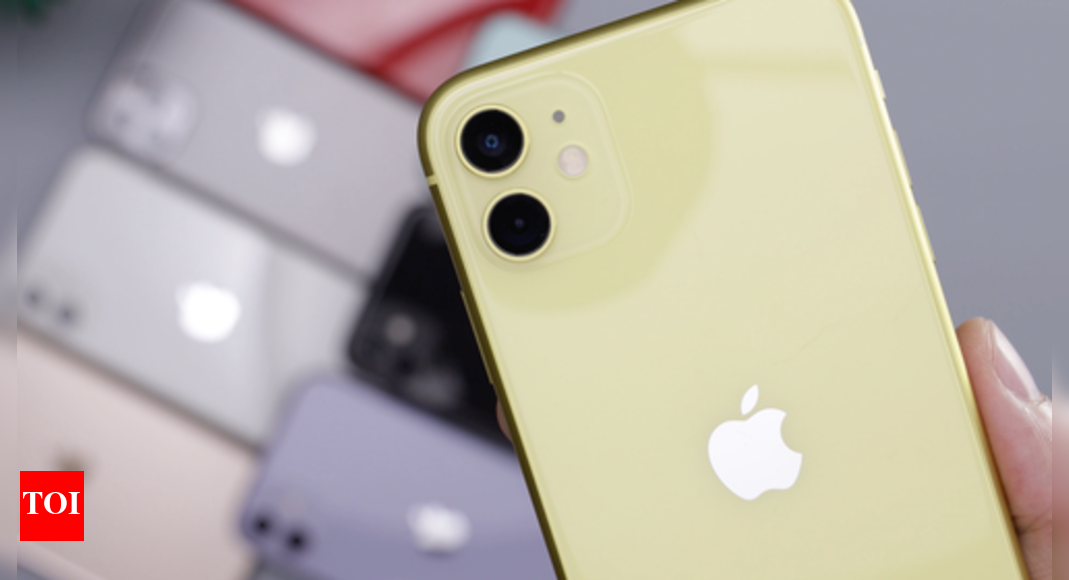 Most iPhone users are now using the latest software–iOS 14. Apple had earlier announced that around 81% iPhones were running iOS 14 but now a new report by Mixpanel claims that iOS 14 adoption has passed 90%. This report considers the iPhones that were introduced in the last four years. Apple introduced iOS 14 last year in September and within seven months, over 90% iPhone users are already on it. When compared to Android, this can be called the quickest rollout, as most Android users are still on Android 10 even after the launch of Android 11 last year.
Apple is expected to introduce iOS 15 in June 2021 at the WWDC developers conference. And ahead of the launch of iOS 15, the majority of iPhone users will already be using the latest software making it easy for Apple to get more people to quickly update to iOS 15 when it actually arrives later this year.
Mixpanel in its report claimed that 5.07% of iPhone users are still using iOS 13 while the remaining 4.50% users are on older versions of iOS.
Last year, before Apple had launched iOS 14, 92% of iPhones were already running on iOS 13. If one had to compare this with Google and Android OS updates then Apple continues to be way ahead of competition. Google has stopped releasing its Android distribution numbers and hasn't done so in almost two-years now. But Android 11 — Google's latest OS version — doesn't have the reach as Apple's OS does. This is also down to the fact that OEMs are relatively slow in updating their smartphones to the latest OS updates. So even if users want to get on to the latest Android version they have to wait till it officially is rolled out by brands.
As for Android 11 user base, independent reports claim that Android 11 has an adoption of around 25% but the majority is still using older Android 10 OS.