smart speakers: Smart speakers in India: How 4 key players stack – Times of India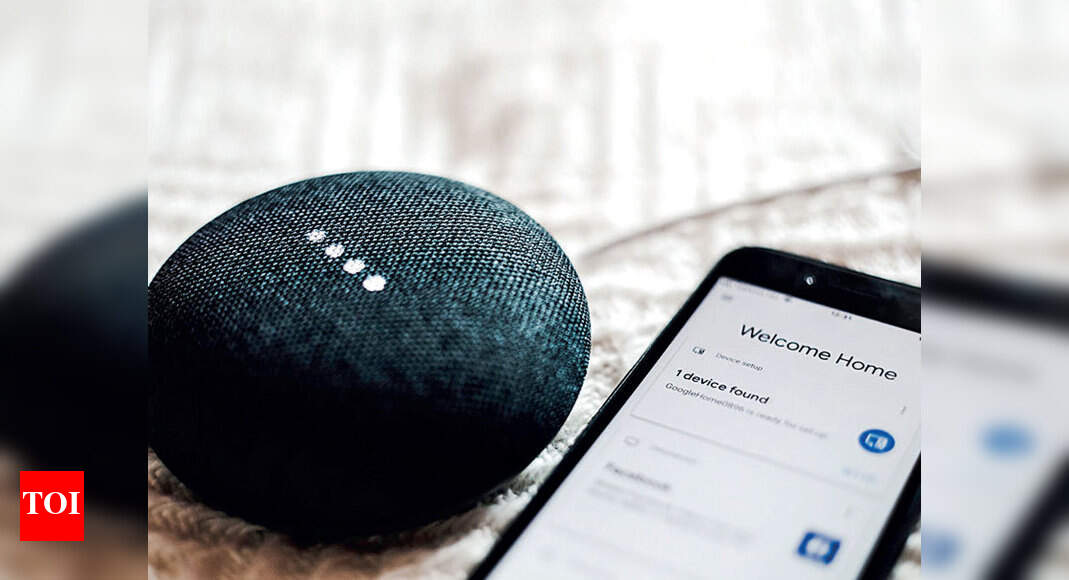 February 21, 2021
0 Comments
Smart speaker shipments in India crossed 1 million in mark in the year 2020. According to a report by Techarc – a Gurgaon-based research firm, Amazon is the biggest player in the Indian smart speaker market with a market share of 80% by value in 2020.
Among the alternatives to Amazon, Xiaomi appears to be catching up fast. The company launched its first smart speaker in 2020 and emerged as the second biggest player with a market share of 10%. Google and Apple are big players with market share of 7% and 3%, respectively.
Amazon sold three out of five smart speakers
According to the report, Amazon's three smart speakers- Echo Dot (3rd Gen), Echo Dot (4th Gen) and Echo Dot with Clock (3rd Gen) are among the best-selling five smart speaker models in 2020. Of these, Amazon Echo Dot (3rd Gen) was the number one selling smart speaker in the country.
Techarc says that the company offers a wide range of smart speakers that helped its growth. The popularity can also be attributed to the company's investment in building a content and use case ecosystem by helping development of skills. In India alone, Amazon has more than 30,000 skills to offer to users, the report says.
New entrant Xiaomi shipped more than 75,000 units in its first year
Xiaomi made its entry into the smart speaker market with the launch of Mi Smart Speaker in September 2020. As per the Techarc report, the company has shipped more than 75,000 units and has managed to garner 8% of market share by volume and 10% by value. Xiaomi Mi smart speaker is priced at Rs 3,999.
Apple makes a good start
As per Techarc report, Apple made a good start in the smart speaker segment in 2020. Apple Homepod and Homepod Mini smart speakers were made available in the country from October 2020. Within just one quarter of shipments, the company gained 2% market share by volume and 3% market share by value. Techarc says that over 84% of Apple smart speaker shipments were of Homepod Mini model.
Apple Homepod and Homepod Mini are priced at Rs 19,990 and Rs 9,990, respectively.
Google stands at third position
Techarc says the Google Home Mini was the third most selling smart speaker model in 2020. The research firm warns that the company may have to revisit its strategy as it could face serious competition from the existing and new entrants. The company had 11% market share by volume in 2020. But, the growing competition could impact Google Android's prospects in smart home environment where the smart speaker will play a central role.


https://timesofindia.indiatimes.com/gadgets-news/smart-speakers-in-india-how-4-key-players-stack/articleshow/81133434.cms