Apple iPhone scam: What you must check before buying iPhones at 'deal prices' – Times of India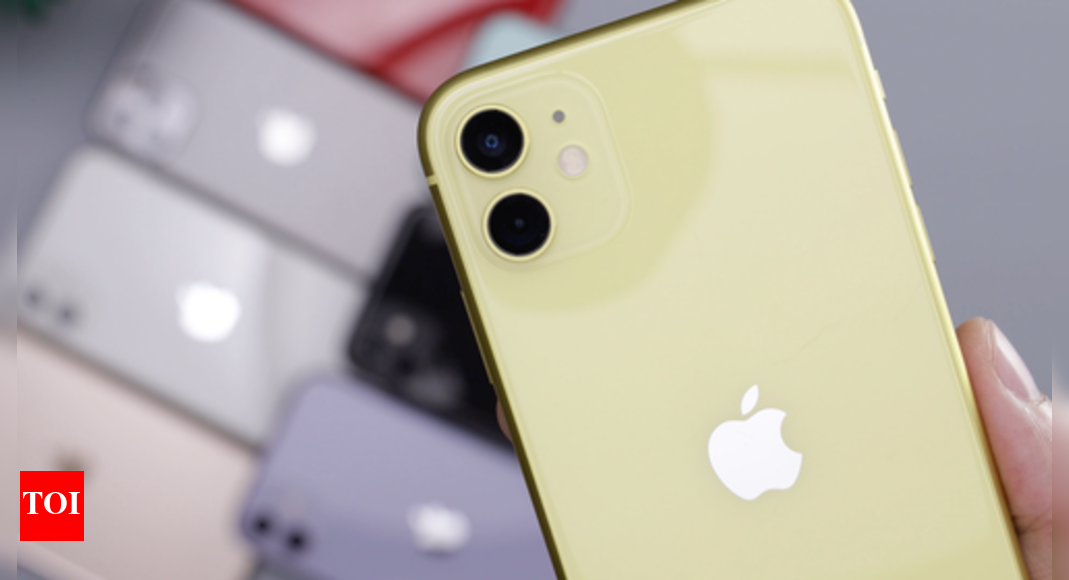 February 17, 2021
0 Comments
Apple's iPhones are one of the most aspirational gadgets in India. Considering the rising prices of latest iPhones,the demand for black market deals, refurbished or used iPhones and even sometimes stolen ones are on the rise. But if an offer is too good to be true then it should ring warning bells in your mind before you reach out for your wallet. Apple has ensured that there are several steps to safeguard buyers whether you buy it online, offline or from someone else. Here's What you must check before buying iPhones at such 'deal prices'
What to know while buying an iPhone from a person who's offering a 'great deal'
Whether you are buying a new or used iPhone from an individual, the best way to ensure that the product is real or not is by asking for the serial number. All Apple devices come with a serial number that can be verified online. Also, the government has introduced a new platform where you can check whether or not the phone you are buying has a valid IMEI or not.
– Ask the person to share a screenshot of the Settings page with the serial number clearly visible.
-Do not pay any advance amount for booking under any condition. Pay money only after you have verified the IMEI number. Note that using a stolen iPhone can also land you trouble.
-Always verify that the serial number provided to you by the seller matches the one that's written inside the Settings page of the iPhone.
-Visit Apple's Check Coverage website- https://checkcoverage.apple.com. Remember this is the only official website from Apple to check the serial number of any Apple product. Check whether the purchase is validated or not.
– Go to Central Equipment Identity Register website– https://ceir.gov.in/Home/index.jsp. Over here, visit the Device Verification webpage— https://ceir.gov.in/Device/CeirIMEIVerification.jsp— to check whether the IMEI number is valid or not. Don't buy any phone without a valid IMEI number or a blocked IMEI number. These phones are mostly stolen.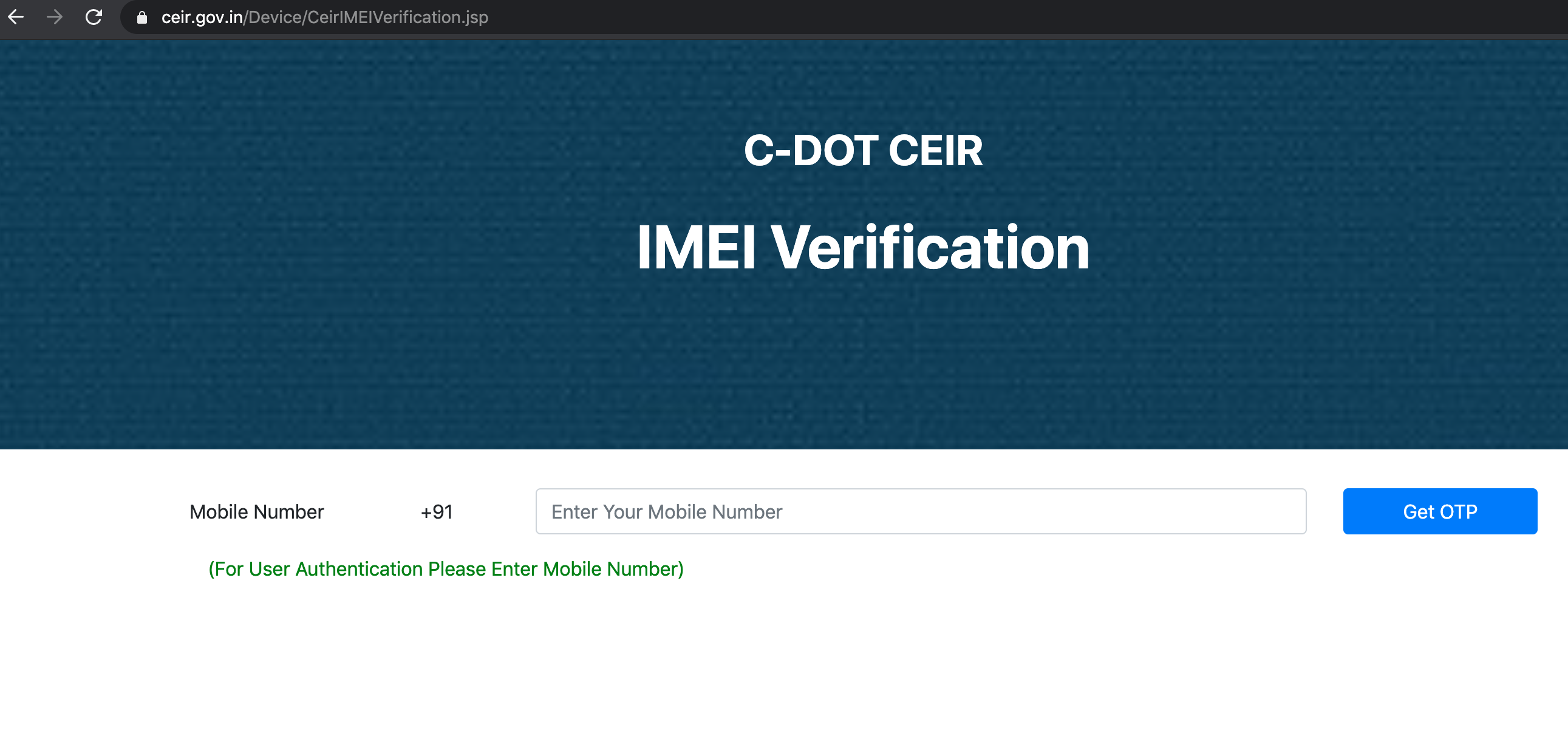 -Another crucial step is to verify the battery lifespan of the iPhone. Tell the seller to share a screenshot of the Battery health page under Settings menu of the iPhone. Also, verify the same yourself when you purchase it. The battery health indicator reveals whether or not the iPhone is using a legit battery and also helps in guessing the approximate age of the iPhone.
-Lastly, ensure that the iPhone is not locked with the 'Find My' app. This app prevents other users from using the iPhone after resetting it. The moment you try to sign-in, the Find My app will ask for the original owners Apple ID and password. If the seller is legit he will turn this feature off and will allow you access to it.
Unless you have checked these parameters, do not pay any upfront money for buying an iPhone.
Buying an iPhone online in India
Apple has already started its own e-commerce platform. So, you can directly visit Apple India website and book your new iPhone. There is no scope of any scam if you buy from the official Apple India website. Alternatively, there are only three authorised online shopping sites for buying Apple products– Amazon India, Flipkart and Paytmmall.com. No other e-commerce website is authorised by Apple to sell its products in India.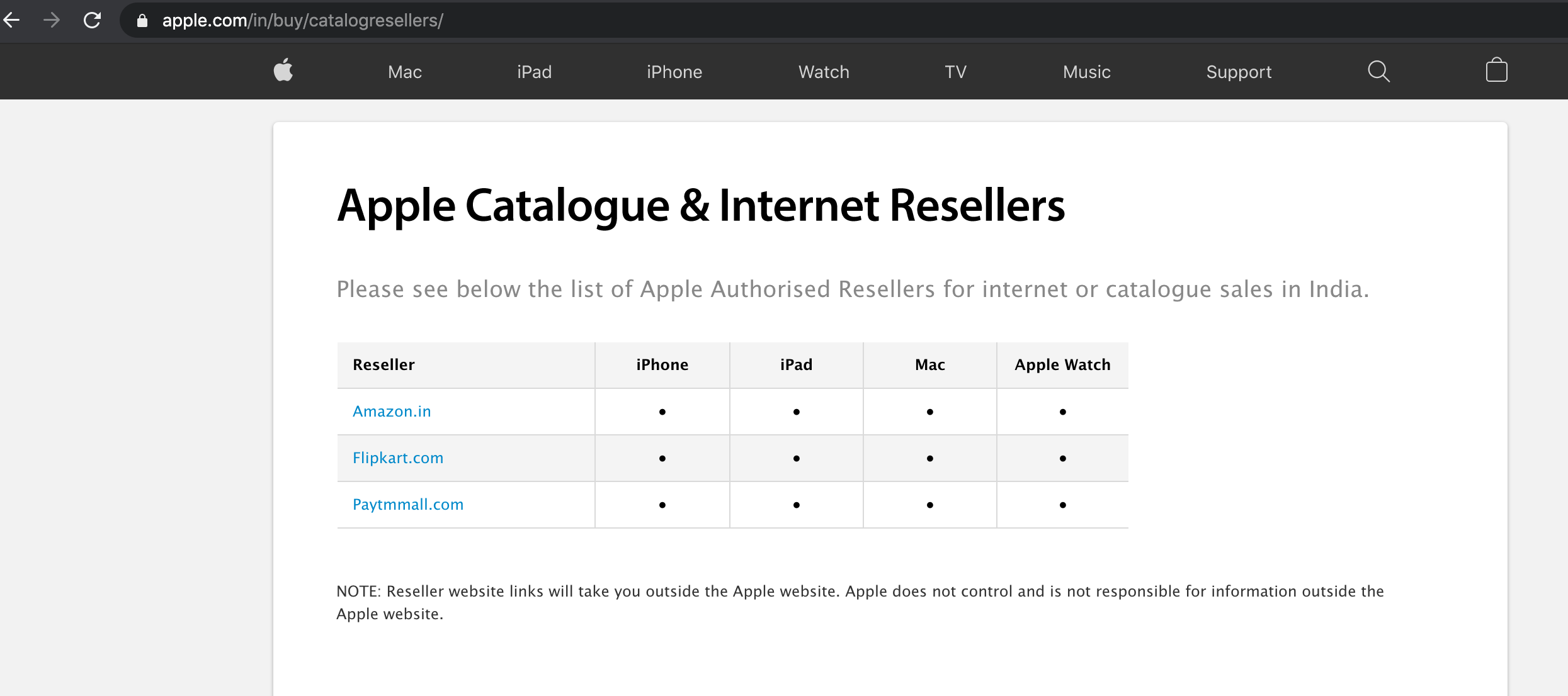 Buying an iPhone from store in India
You will easily find iPhones in almost all mobile shops across India. However, if you are not buying from an authorised reseller, it is highly advisable that you check the serial number and IMEI before buying. There's nothing wrong in buying an iPhone from small shops but always pay attention to the steps mentioned above. If you are unsure, go to Find Locations webpage– https://locate.apple.com — to visit the nearest authorised reseller.


https://timesofindia.indiatimes.com/gadgets-news/apple-iphone-scam-what-you-must-check-before-buying-iphones-at-deal-prices/articleshow/81066858.cms